Why there is a Growing Need for Soft Skills in the Industry?
"I Have been rejected many times for poor communication skills in interviews, what should I do ", this question was asked by an anonymous person on Quora. After that, as I began to explore the site more, I found out there are many cases same as this. There are people who are very good at academics but lack communication skills, more precisely soft skills. Before going through the detail of soft skills, let's get to know what the current scenario of the industry is,
According to an article in Hindustan times
56,000 IT Professionals are going to lose jobs this year in 7 Top Firms
Reduction in H-1B visa will reduce job by 40%
Only 500,000 get jobs out of 1.5 million engineering graduate
80% of engineering graduates are unemployable according to a report by aspiring minds
The same fate is of mechanical and civil, now they are all automated. Now if you go to a factory you will only see robots working.
In this scenario, there can be two cases for a person who is looking for a job, either you have good knowledge about your domain or you are just an average person.
If you have a Good knowledge about your domain then you may not be having problems finding a job. But as the report says 80% of engineering graduates are unemployable and if you are falling into that category, then you better start working on yourself.
Right Now, the Major number of companies are outsourcing their workforce or hiring people on the project basis and if they hire they want their employee to stick to the job for a long time.
Suppose they hire a developer and he/she does his/her job efficiently but after few years they (companies) want the developer to lead a team, manage a project, or go to more higher post. But for that, the employee needs more than just hard skill, its soft skill.
Before diving in more, let me explain to you about hard skills and soft skills
Hard skills are teachable abilities, such as coding, writing, proficiency in a foreign language while soft skills are harder to learn, such as communication skills, presentation skills, team spirit, leadership qualities. Soft skills are hard to learn it takes time and experience.
So, why companies are demanding soft skill?
Hard skill is of no use if you don't have soft skill.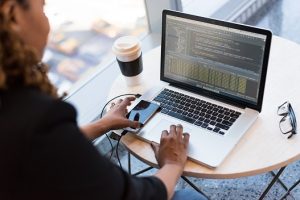 No one wants to work with a manager who doesn't listen to his employees or he doesn't have creative thinking or problem-solving abilities. Developers coding skill won't be much of a use if he doesn't have an interpersonal skill. Soft skills make your hard skill shine.
Soft Skills are hard to master
As said soft skill is harder to learn but it doesn't have much impact on your CV, but it clearly shows a person character. Hard skill looks good on CV but it's the soft skill which set you apart from other candidates. Learning soft skill is a long process it takes commitment and patience and lots of Practice. On the other hand, hard skill can be learned at any time, it takes a person's will to learn it.
Interpersonal Work Culture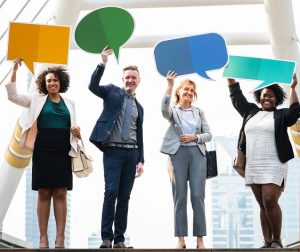 In nowadays Work Culture, There is a huge emphasis on soft skills as today's workspace is interpersonal. Good Soft skills among the employees and employer ensure high productivity and a positive environment. Listening skills, teamwork, presentation skills and having good relation with co-workers is highly appreciated
Good Relation is Always Welcomed by customers
The person with Strong Soft skill has a high chance of getting clients and retaining them as well. Customer demands soft skills. If you have to go to a restaurant, you will definitely go where the food is good but if they don't have a good behavior with their customer, you will choose another one because no one wants to ruin their evening and have a bad experience. The same case is for the corporate, clients don't want to ruin their experience.
In the World of Rising Automation, Be more Human!!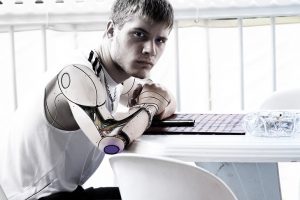 Now as automation is on the rise large numbers of layoff are happening in the companies, Hard skill jobs are reducing. This time companies are focusing on soft skills because that is the only thing which the machines can't do, being human.
Below are 7 soft skills, see if you have any soft skill gap.
Leadership Skills
Teamwork
Communication Skills
Problem Solving Skills
Work Ethic
Flexibility/Adaptability
Interpersonal Skills
Comment Below about the soft skill gap you think you have and any bad experience which you have faced because of your soft skill gap.
Written By: Gaurav Kumar Kashodhan ( LinkedIn- https://www.linkedin.com/in/gaurav-gupta-33a1a1113 )
Ravi Mishra ( LinkedIn- https://www.linkedin.com/in/ravi-mishra-7b62a515b )