5 Amazing ways to improve soft skill
Soft skills are the combination of people skills, social skills, communication skills, emotional intelligence, and personality traits that make it easy to get along and work harmoniously with other people.-HubSpot
Soft skills can be taught, but they're not as straightforward as hard skills: those specific qualities and skills that can be clearly defined, measured, and taught for success in a job.
Hard skills can be quantified and advanced. You can learn advanced mathematics or writing skills, and you can get better at snipping code.
But when it comes to soft skills — things like small talk, empathy, and flexibility — it's not as straightforward.
In this post, we'll outline five soft skills that will make you successful in your career.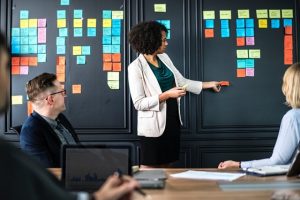 1.  Improving Your Communication Skill–
Communication skills are generally understood to be the art or technique of persuasion through the use of oral language and written language. To understand the basis of communication skills, one needs to understand that communication is one of those words that are most hyped in contemporary culture. It includes a large number of experiences, actions, and events; also a variety of happening and meanings, as well as technologies.
This means that every platform for communicating is a communication event. This includes seminars, formal meeting, workshops, trade fairs, public speech etc. Then, there are the communication media such as Radio, TV, Newspapers, and the Internet etc. The communication technologies include Smartphone, Computers etc. The communication professionals include advertisers, journalists, camera crew, etc.
Why important?
The quote below is the underlying factor that explains the importance of communication skills.
"Recognition is one of the key factors of effective communication. In fact, unless your listeners can identify with what you are saying and with the way you are saying it, they are not likely to receive and understand your message."
How Communication Affects Productivity Statistics?
by Scott Shpak;  May 21, 2018
Communication in the workplace must be a two-way street to effectively drive and engage employees to generate improved productivity.
These are some points which help in improving communication skill.
⦁ Speaking or Writing, your goal should be to communicate clearly
⦁ Try to avoid the gossips.
⦁ Make eye contact
⦁ Acknowledge that you are paying attention to someone by meeting their gaze eye to eye. Eye contact will make your conversation partner feel like you are more engaged.
⦁ Practice both formal and conversational speaking
⦁ It can also be improved by watching movies with subtitles and Do make a repository of words.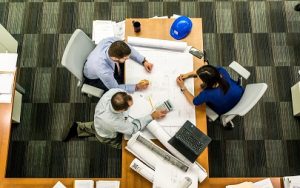 2. By Boosting Critical Thinking-
"The objective analysis and evaluation of an issue in order to form a judgment."
When approaching any problem, it's important to be focused on the solution. Critical thinking is self-directed, self-disciplined, self-monitored, and self-corrective thinking. It presupposes assent to rigorous standards of excellence and mindful command of their use. the best thing about it to choose your battlefield, which you want to do. Then think that for doing when, where and how of the work. There are below points which will help you to improve critical thinking
⦁ firstly solve the small problems and make a master in problem-solving skill.
⦁ Collaborate with colleagues to generate ideas.
⦁ by playing games (chess, video and computer games)
⦁ make a self-expression of things.
⦁ Surround yourself with creative people.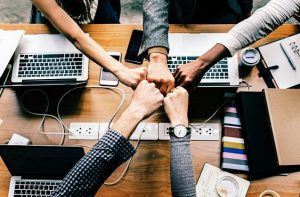 3. Teamwork– Teamwork is the collaborative effort of a team to achieve a common goal or to complete a task in the most effective and efficient way. Wikipedia
it's true that unity has strength as teamwork divides the task and multiplies the success.it's an art of collaborating with others. An important teamwork skill is being able to mediate problems between team members and precise their new ideas.
⦁    You want to be a reliable team member so that your coworkers can trust you.
⦁    Split up work according to the capability of the team member.
⦁    Never make assumptions and always praise when possible.
⦁    Make everyone feel important.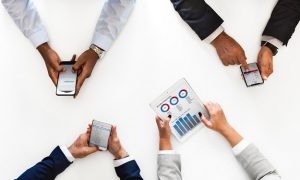 4. Adaptability-
Adaptability is the best form of the principle of Darwin,"survival of the fittest". Adaptability refers to change in yourself according to the situation and make comfortable in what the time needed. Adaptability is very important in the workplace and people who practice it regularly tend to be more understanding, reasonable, tactful and a strong leader.
These are some statistics about the future of adaptability.
⦁ 91% of HR directors think that by 2018, people will be recruited for their ability to deal with change and uncertainty says The Flux Report by Right Management.
⦁ 60% of HR directors identified employee wellness and resilience as key to enabling organizations to achieve their strategic objectives. 53% said that employees' ability to deal with unanticipated problems is THE key attribute for future business success.
These are some points which will help improving adaptability skill
⦁    Planning ahead but having alternative options in case things go wrong.
⦁    Keeping calm in the face of difficulties
⦁    Be open-minded and non-judgmental
⦁    Anticipating & responding positively to changing environments
⦁    Ability to adapt to change positively in response to changing circumstances
⦁    Dealing with changing priorities/workloads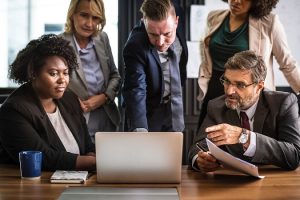 5. Learning from criticism-
Criticisms are the analysis and judgment of the merits and faults of a literary or artistic work. This tends to be challenging for some, as it can be difficult to accept criticism.so it is said that"Be an encourager, the world has plenty of critics already. You should keep in mind that the person giving you their feedback has the best intentions and will help improve your work. There are some methods which include-
⦁    Stop your first reaction.
⦁    Remember the Benefit of Getting Feedback.
⦁    Points out your mistakes if it's true and try to fulfill them.
⦁    Hold off on sharing your initial thoughts until you had time to reflect.
⦁    Learn from the person sharing their feedback.
⦁    Be appreciative of their time, feedback and thinking.
Written By: Gaurav Kumar Kashodhan ( LinkedIn- https://www.linkedin.com/in/gaurav-gupta-33a1a1113 )
Ravi Mishra ( LinkedIn- https://www.linkedin.com/in/ravi-mishra-7b62a515b )